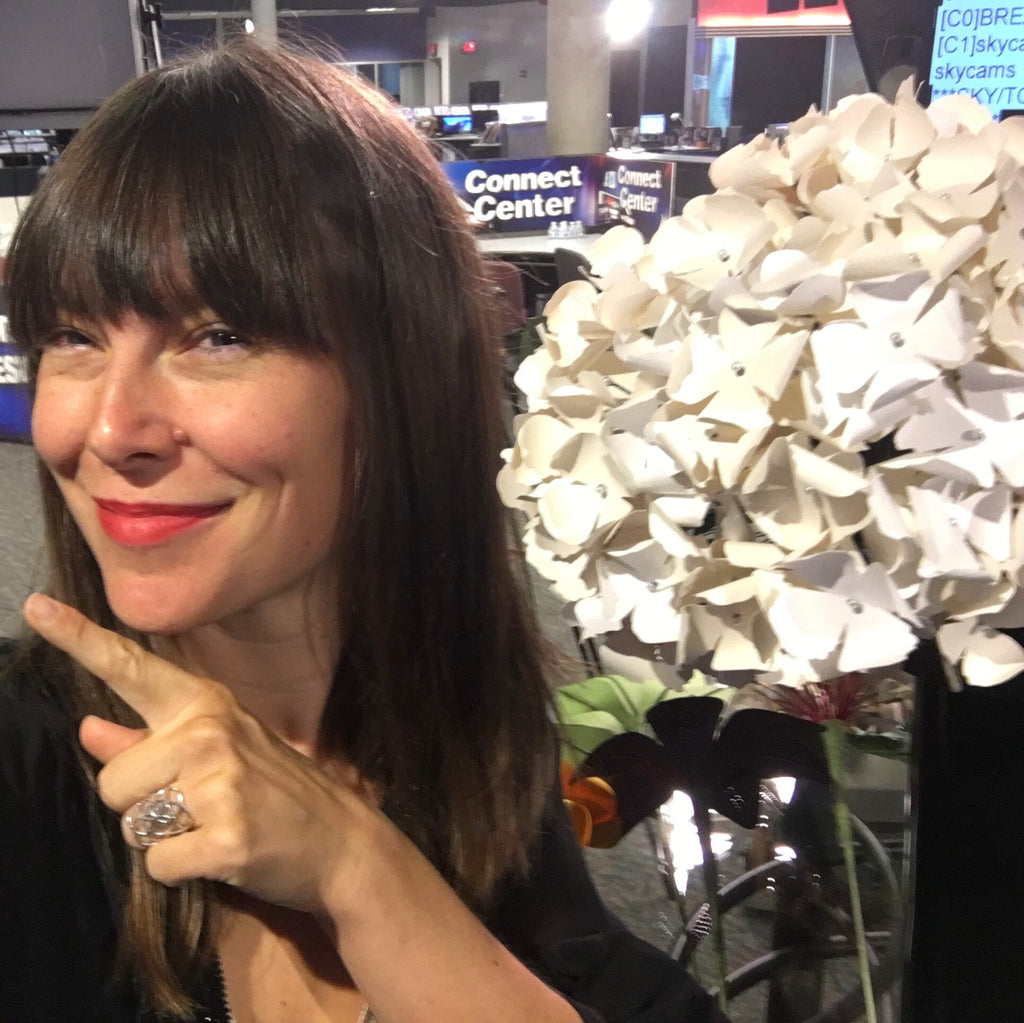 Hydrangea paper flower making kit / class
This is the first ever internet class / kit and you are the lucky one buying it! Supplies to make 75 single blossoms will come in the mail with video instructions to show you three ways to make them. 
The first is so simple children of all ages and abilities can make them! The second is also simple, it just takes some time, the third you need strong hands and patience.
Petals are cut for you and center are pre-made. All supplies are included. This is a fun project for everyone! The flowers can stay single, be wrapped together to make two small hydrangeas or one giant one! Comes in shades of whites and creams! First photo shows the size of making two small hydrangeas and the second photo shows the size of making them all one hydrangea. 
 Thank you for your support. Please send pictures and feedback!
Would you like to further customize this arrangement? contact us.