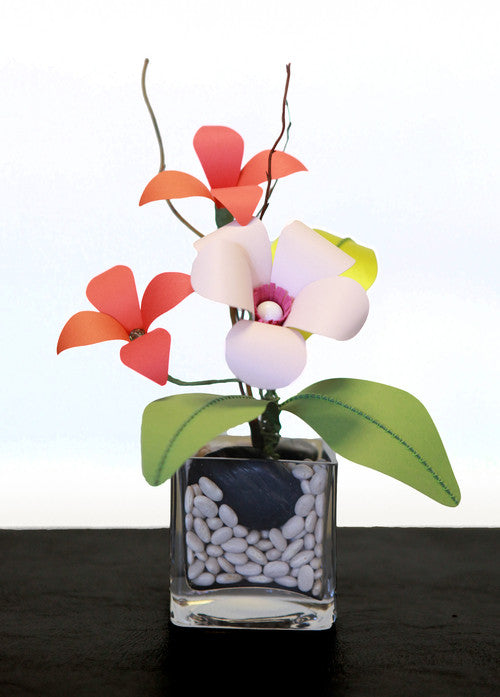 Anemone and Hydrangeas in Vase
Our signature flower is featured in this bright arrangement is in a 3" vase and stands approximately 12" tall . This arrangement comes standard in a pink and orange theme (as pictured)- if you would like a different color scheme please select from the color picker or leave a note at checkout. 
We pride ourselves in our high quality handmade arrangements. Your arrangement will be handmade from start to finish- created, arranged, and carefully packaged by a member of our team. This being the case, we do our best to be exacting, but please allow slight variations from the pictured arrangement style, as each one of our team members and arrangements are one-of-a-kind. 
Would you like to further customize this arrangement? contact us.